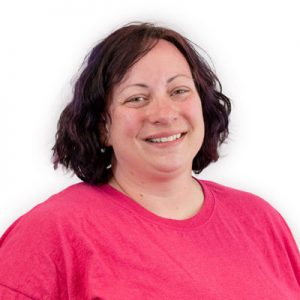 Traci Beutell
I have been a Zumba instructor for 7 years. I love being a fitness instructor and helping people stay active. In 2015 I took another training for POUND, and obtained my Group Exercise certification in 2016. I am now licensed to teach multiple formats (Core de Force, POUND, R.I.P.P.E.D., TRX, Zumba, Zumba Gold, Zumba Kids).  Of these my current favorite format to teach is Core de Force. I believe fitness should be fun, if you're not having fun it becomes too much like work.

Kim Bush
Get fit, all while not feeling like you are working out! I make it a point to structure my fitness classes to seem like they are not a workout – if you enjoy what you are doing, then you are more apt to stick with it! I have been teaching Yoga classes for 18 years (studying under a guru for 4 years prior to her passing) and Aquatic Fitness classes for 6 years. My favorite classes are Power Yoga, as it is a peaceful yet an energizing workout – creating a focused mind; and Deep-Water Aqua Fitness classes, as the depth of the water creates a long spine and gives the entire body a great stretch! I look forward to sharing my classes with you!

Silvia Ramirez
I'm an AFAA Certified Group Fitness Instructor, and I've been teaching group fitness classes for 7 years. My favorite class to teach is Zumba in all the specialties (I'm licensed to teach Basic, Zumba Kids, Zumba Gold, Aqua Zumba and STRONG by Zumba), but my #1 favorite class to teach is Zumba Gold. My classes are very energetic but I always make them available for all fitness levels. I like to keep my classes in a positive tone; including the music I use because I believe you are a combination of everything you hear, you see, you eat and you do.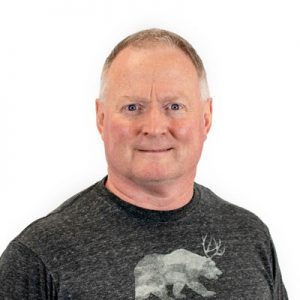 Laurence Maher
I have lived in Bensenville since 2001 and have worked as an exercise instructor at the Park District since 2010.  I teach X-biking classes on Monday and Wednesday evenings.  A lifelong fitness fanatic, I have completed 8 marathons, 19 half-marathons and am working to add to that list. I also hold a second-degree Black Belt in Budo Aikido. My favorite thing about X-biking is that it is relevant to all ages and fitness levels. Stop by and give us a try.

Debbie Raida
I have been teaching fitness classes for 28 years after getting certified with ACE in the early 90s. I have been both a participant and instructor for Bodyworks Dancercise classes. I have taught many classes at many different facilities over the years including building lean bodies, hips, thighs and abs, fit over 50 cardio blast and so many more.

Heather Buege
I grew up in Bensenville and have been a AFFA certified Group Exercise Instructor for the Bensenville Park District since 2008. I teach a wide variety of classes including cardio, strength, HIIT, Yoga, BodyPump and more. I love the friendships that are built within group exercise, witnessing participants get stronger, seeing people do things they didn't think they could and watching them succeed. Some days the hardest part about taking a class is getting in the door. Just get through the door and we'll get you through the rest.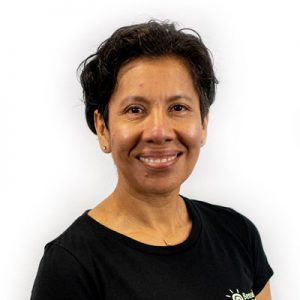 Lucy Needham
I've been teaching group fitness for 10 years and I love the positive impact my classes can have on participants. My teaching style can be described as intense but fun, and my classes are appropriate for all ages and fitness levels.
My fitness philosophy: Lead by example. Sweat, push, struggle and modify along with your participants. Be a fitness instructor, not a performer. And make every participant feel successful no matter their fitness level, so they keep coming back. Favorite Leisure activities: running outdoors, trail/nature walks, taking fitness classes, going to the movies and comedy shows. I highly recommend going to a comedy show every now and then. Laughing until your cheeks hurt is an amazing release and sets your stress level back to zero.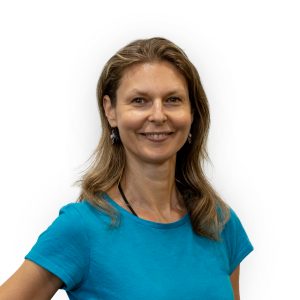 Marki Vernerova
Feeling a desire to help people, I started as a fitness instructor about 20 ago in Europe. In 2008 I got certified and have been leading traditional Hatha Yoga ever since. I'm a member of the Lotus Yoga Teacher's Association. I teach adult and children alike in groups or individually. I have taught Yoga at Elmhurst College, Yoga Shala studio, libraries, Science of Spirituality, Glass Court and other corporations. Throughout my life I've been health conscious, and Yoga has been a great way to stay young while having fun. Teaching has been a gift I love to share.