Silvia Ramirez
I'm an AFAA Certified Group Fitness Instructor, and I've been teaching group fitness classes for 7 years. My favorite class to teach is Zumba in all the specialties (I'm licensed to teach Basic, Zumba Kids, Zumba Gold, Aqua Zumba and STRONG by Zumba), but my #1 favorite class to teach is Zumba Gold. My classes are very energetic but I always make them available for all fitness levels. I like to keep my classes in a positive tone; including the music I use because I believe you are a combination of everything you hear, you see, you eat and you do.

Debbie Raida
I have been teaching fitness classes for 28 years after getting certified with ACE in the early 90s. I have been both a participant and instructor for Bodyworks Dancercise classes. I have taught many classes at many different facilities over the years including building lean bodies, hips, thighs and abs, fit over 50 cardio blast and so many more.

Heather Buege
I grew up in Bensenville and have been a AFFA certified Group Exercise Instructor for the Bensenville Park District since 2008. I teach a wide variety of classes including cardio, strength, HIIT, Yoga, BodyPump and more. I love the friendships that are built within group exercise, witnessing participants get stronger, seeing people do things they didn't think they could and watching them succeed. Some days the hardest part about taking a class is getting in the door. Just get through the door and we'll get you through the rest.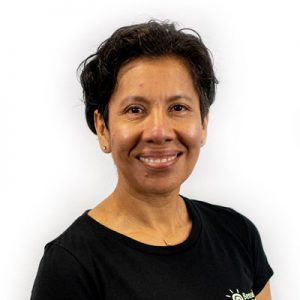 Lucy Needham
I've been teaching group fitness for 10 years and I love the positive impact my classes can have on participants. My teaching style can be described as intense but fun, and my classes are appropriate for all ages and fitness levels.
My fitness philosophy: Lead by example. Sweat, push, struggle and modify along with your participants. Be a fitness instructor, not a performer. And make every participant feel successful no matter their fitness level, so they keep coming back. Favorite Leisure activities: running outdoors, trail/nature walks, taking fitness classes, going to the movies and comedy shows. I highly recommend going to a comedy show every now and then. Laughing until your cheeks hurt is an amazing release and sets your stress level back to zero.