Silvia Acevedo
I'm an AFAA Certified Group Fitness Instructor, and I've been teaching group fitness classes for 10 years. My favorite class to teach is Zumba in all the specialties (I'm licensed to teach Basic, Zumba Kids, Zumba Gold, Aqua Zumba and STRONG by Zumba), but my No. 1 favorite class to teach is Zumba Gold. My classes are very energetic but I always make them available for all fitness levels. I like to keep my classes in a positive tone; including the music I use because I believe you are a combination of everything you hear, you see, you eat and you do.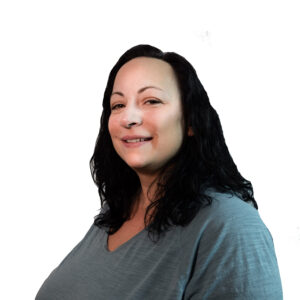 Traci Beutell
I have been teaching Zumba®️ classes since 2012.  Over the years I've earned numerous training certifications, including Group Fitness Certification by ACE, Barre, Core de Force, Pilates (mat work), POUND™️, TRX, and multiple Zumba®️ specialties. Fitness should be accessible to everyone. My class motto is "Find your happy."

Camille Cronfel
I have been teaching yoga since 2013, and chair yoga since 2016. Having been an avid practitioner of yoga for almost 20 years, I graduated from my 200 hour yoga teacher training in 2014 before obtaining advanced chair yoga teacher training certification through Yoga Vista Academy in 2016 and a 500 hour advanced yoga teacher certification through Prairie Yoga in 2019. My classes provide a sense of community and a safe environment where proper body mechanics are emphasized.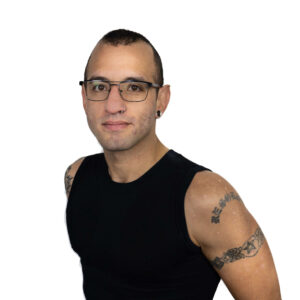 Evaristo Hernandez
I am a master level fitness professional with over 20 years of experience as a personal trainer and group instructor, coupled with a background in martial arts, combat and Olympic sports spanning over 30 years. I have four black belts in four martial arts. I have national Personal Training Association certifications as a master trainer and sports nutritionist plus certifications in strength and conditioning, performance enhancement exercise, kettle bell instructor, Pilates, prenatal and postnatal fitness, senior fitness and corrective exercise/ physical therapy.
Larry Maher
I'm a lifelong runner and have lived in Bensenville for more than 20 years. I have run nine marathons and 20 half-marathons and was named 2019 volunteer of the year for the Chicago Marathon. I am also a second-level blackbelt in Aikido karate. I love leading the Bensenville Park District's cycling and TRX classes because they are suitable for those of all fitness levels.


Tony Placido
I attended my first Zumba class in 2008.  I enjoyed it so much that I became a licensed Zumba instructor in 2011 and have been teaching classes ever since.  Dancing is a fun way to burn some calories while enjoying the music and making new friends.

Debbie Raida
I have been teaching fitness classes for 28 years after getting certified with ACE in the early 1990s. I have been both a participant and instructor for Bodyworks Dancercise classes. I have taught many classes at many different facilities over the years, including building lean bodies, hips, thighs and abs, fit over 50 cardio blast and so many more.